Erdos Miller Favorites: the cRIO and the cDAQ
Erdos Miller's David Taylor takes a few minutes to talk about some of Erdos Miller's favorite hardware platforms. Check out the video and read on to learn more!
cRIO is short for CompactRIO
The Compact RIO, also known as cRIO, is a real-time embedded industrial controller made by National Instruments for industrial control systems.
These devices are a combination of:
real-time controller
reconfigurable IO Modules (RIO)
FPGA module
Ethernet expansion chassis
Advantages to the cRIO
Reduced risk
Increased reliability
Faster and more efficient
Better performance
Simplified design
Spend less time gathering data and more time acting on analysis
CDAQ is short for CompactDAQ
"CompactDAQ is a portable, rugged DAQ platform that integrates connectivity and signal conditioning into modular I/O for directly interfacing to any sensor or signal. From in-vehicle data logging to benchtop research, the breadth of bus, chassis, controller, and I/O conditioning options combined with the customizable nature of LabVIEW software provide the best solution to meet the needs of any medium-channel-count application."
ADVANTAGES
to the CDAQ
Customizable
Exceptional performance
Increased accuracy, speed, and efficiency
Direct connection to other tools
Rugged design that lasts
Simultaneous operations
Stream more data faster
Automation opportunities
---
"The main difference between them: the CDAQ is inteded for use with a PC."
---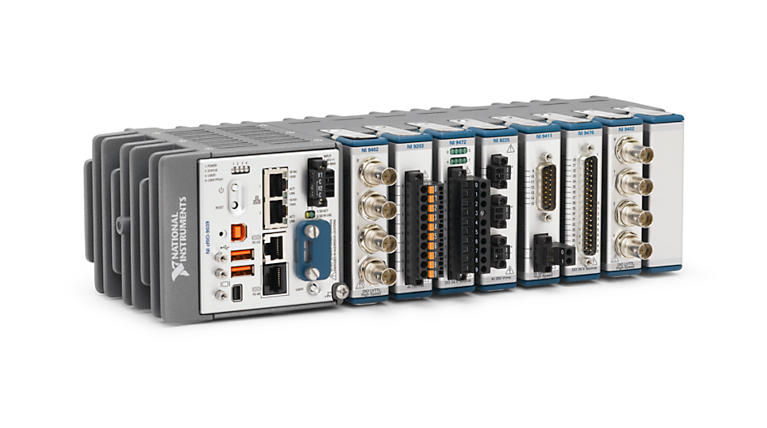 Recent Posts:


Jason Thai
Linear phase and computation/memory complexity are important characteristics to [..]