Employee Profile: Meet Kelsie
Today we sat down and talked with one of our Erdos Miller employees to learn about her inside perspective and beginnings to work in the Oil and Gas Industry.
Could you please introduce yourself?
My name is Kelsey and my official job title is Accounts Payable/Administrative Assistant or also known as AP Clerk.
Did you have any background in it, prior to working here?
Yes, I did have a background in AP when I worked in the restaurant industry. I started as a server but worked my way up into managing and accounting. Tasks included paying all of the bills, invoicing and all of the sort of stuff.
Before we jump into it can you tell us a little of what you enjoy doing outside of work hours?
My kids and sports is pretty much what I do with my life. Haha.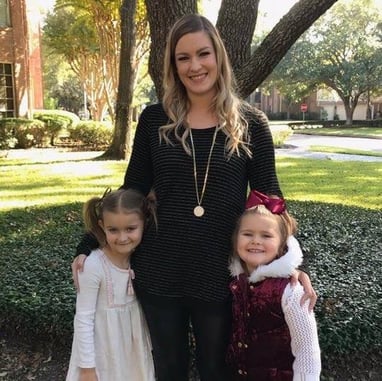 What type of sports would we see you watching?
Basketball definitely. For teams it would be the Rockets and Boston are my main two.
How long have you worked at Erdos Miller?
I've worked for a little over a year and a month.
What does a typical work day look like for you?
My day starts out by getting my kids ready, rush them to school. My schedule varies day to day depending on payroll week. Usually I check my email because that sets the tone of what needs to get done. Every Monday I have a meeting with our president Chris Conger discussing the agenda of priorities of this week. Payroll week is usually crazy because it's pretty time consuming. Majority of my tasks relate to putting in bills, paying bills, and setting up payments. I set up new projects in Xero to help engineers log their time. I also handle the shipments for any incoming tools, parts, etc.
What is one of the most challenging things that occurs on your job?
I would have to say juggling all of the things that need to be completed and higher priority items that come up. Working the front desk sometimes distracts me because I need to check in guests and have to regain my focus on the previous task.
So would you say time management and organizational skills are necessary for you to complete your job?
Organization, I have that down. We have systems that we follow that help make things a little easier but I would say the main challenge is juggling all of the tasks that have no relation to each other.
In a few words how would you describe Erdos Miller's work culture?
Relaxed. Efficient, I think everyone gets their jobs done for the most. Fun I enjoy working here and think it is a nice work culture.
Anything you wish you could have told your younger self in regards to your career?
I wish I would have gotten out of the restaurant industry sooner and came to work here years ago because I prefer this a lot more.It's a lot less stressful if I were to compare the two.
Recent Posts:


Nathan Szanto
So, you've created your schematic, you've laid out your PCB, you've had multiple [..]