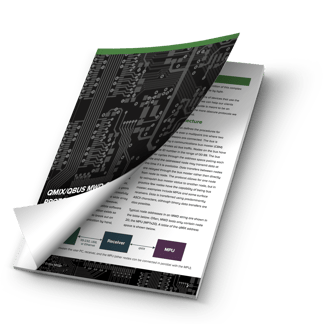 Do you know and understand how popular Measurement While Drilling (MWD) tools communicate internally?
This guide goes over the basics of the popular QMIX/QBUS Communications protocol.
The QMIX/QBUS is an embedded Communications Protocol that is a predecessor to newer protocols such as CAN BUS. Nevertheless, QMIX/QBUS is widely used by many vendors today and still represents a standard in MWD. Check out the guide for more details.
Inside this guide you will find:
How the Bus architecture is defined and controlled.
The Bus Communication Protocol: polling sequences, calling sequences, and message broadcasts.
How the fields are structured: Header, Data, and CRC.
All information laid out simply, using examples.
Download the Guide and learn more!