IMPROVE THE EFFICIENCY OF YOUR LABVIEW TEAM
Adding more developers to a project doesn't always increase efficiency. In fact, additional developers often create the "too many cooks in the kitchen" effect and decrease project efficiency.
Proper LabVIEW-specific project management processes actually grant efficiencies and reduce time to market while minimizing the downside of having a team size larger than one.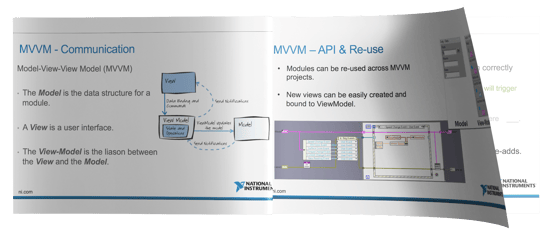 This paper discusses the following practical applications of project management to achieve these goals:
1.- Select a predetermined workflow with defined roles and requirements.
2.- Use a LabVIEW architecture that avoids merging changes in source control.